A GOOD CAJUN MEAL WARMS THE HEART, C'EST BON CHER!
SERVING AUTHENTIC CAJUN FLAVOR SINCE 1984.
VOTED ACADIANA'S BEST SPECIALTY MEATS STORE FOR OVER 5+ YEARS.
A GOOD CAJUN MEAL WARMS THE HEART, C'EST BON CHER!
Voted Acadiana's Best Specialty Meat Store 5+ years.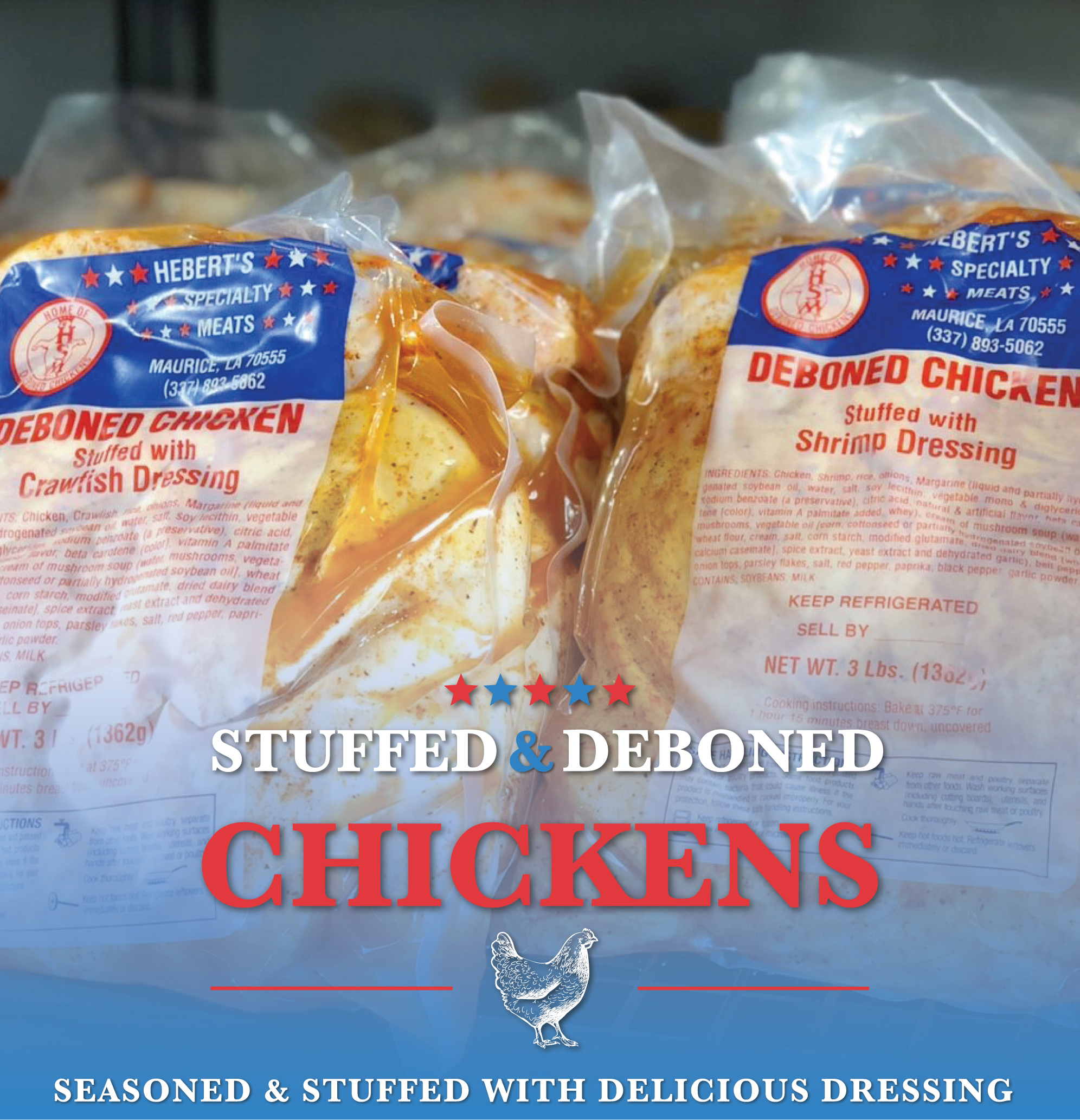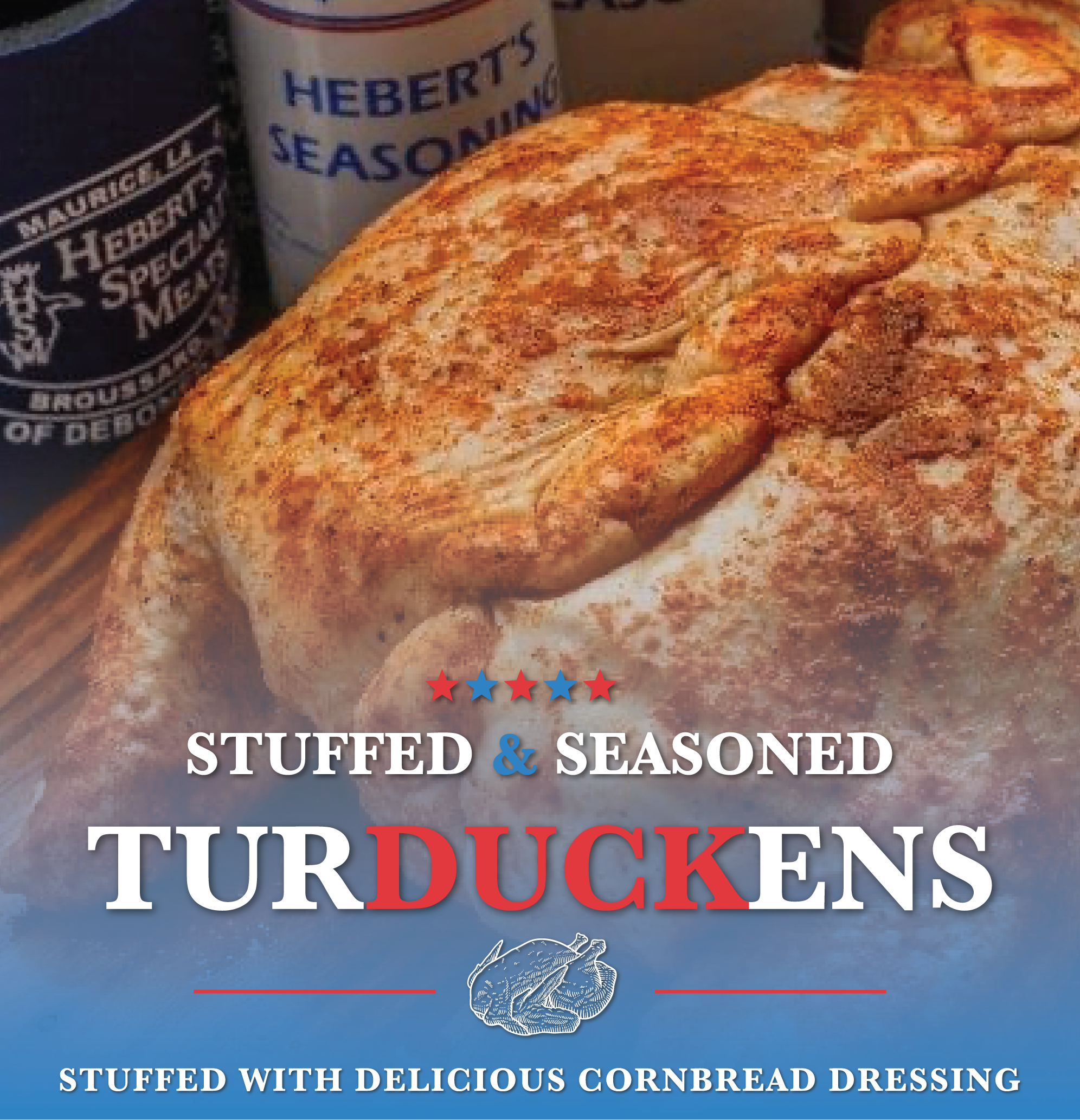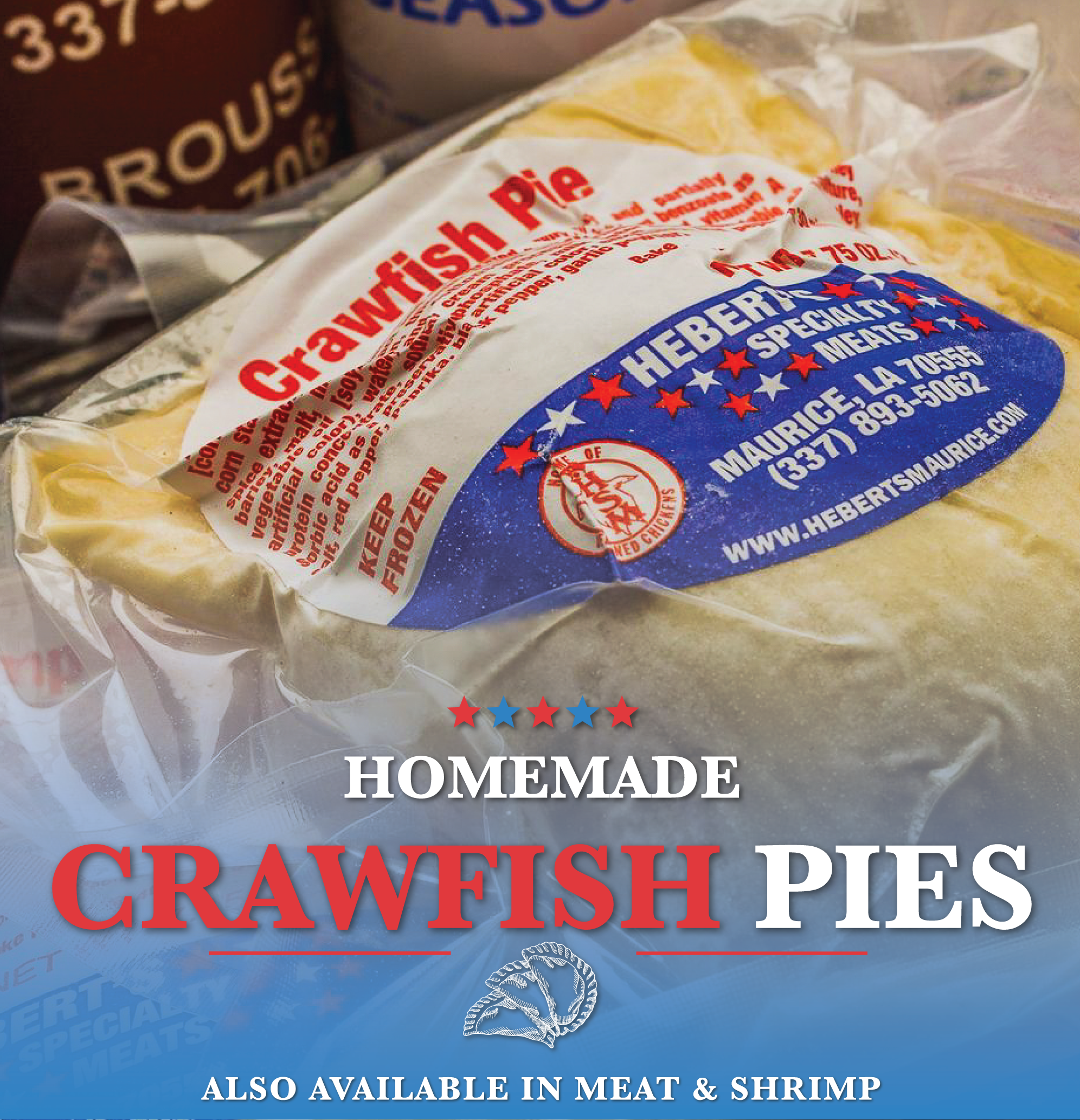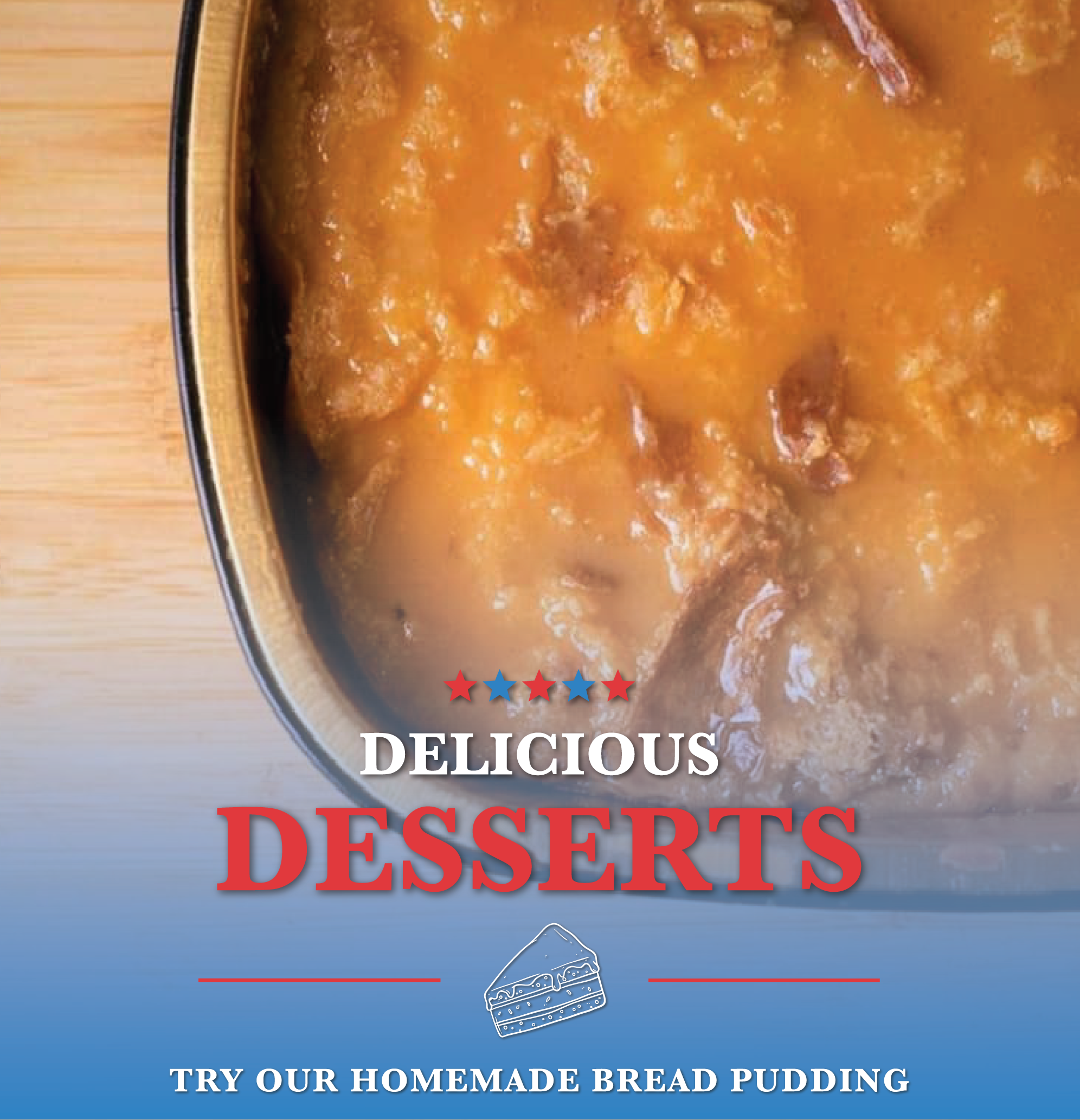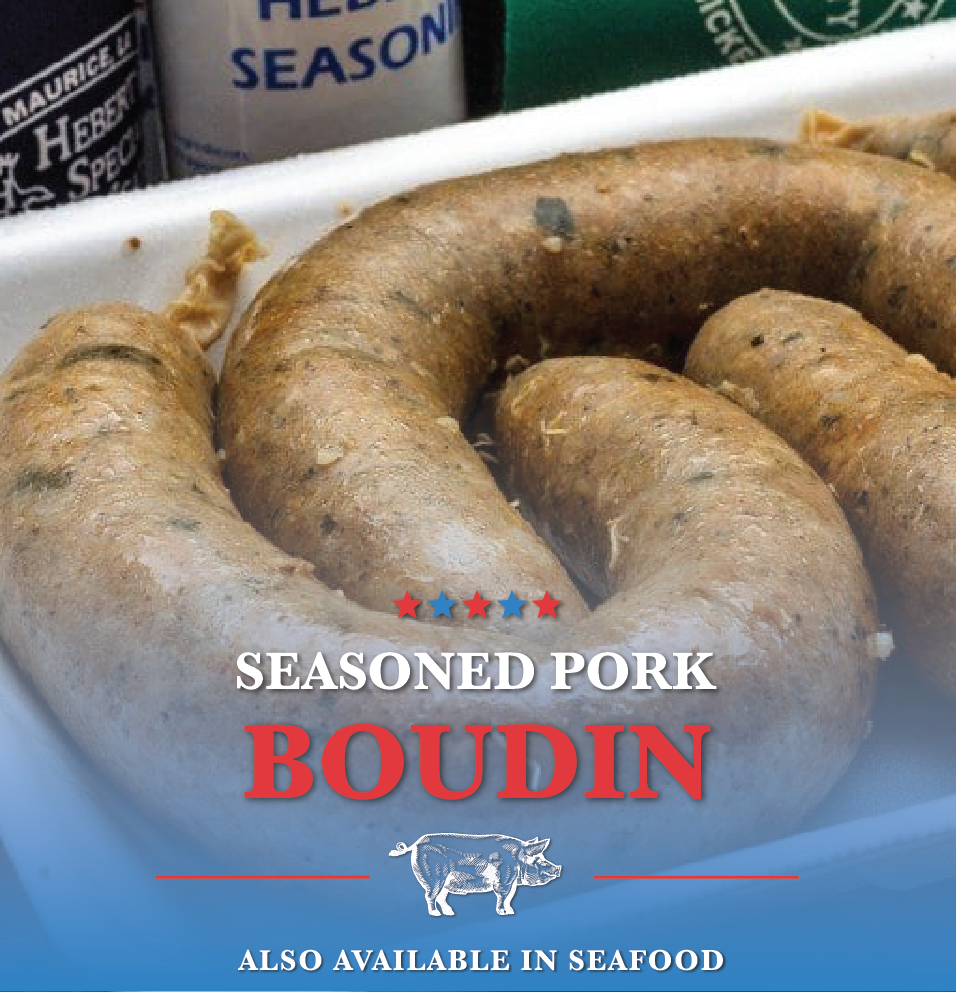 Heberts (pronounced A Bears), is home of the original deboned stuffed chicken and turkey. Our Cajun Food market has developed unique seasonings, marinades, stuffings, and cooking processes to produce wonderfully delicious products.
We have all the Cajun Favorites: boudin, turduckens, boneless stuffed chicken, boneless stuffed turkey, shrimp or crawfish etouffee, boudin, shrimp and crab stuffing, andouille, crawfish pie, a variety of green onion sausages and many more!

We grilled the sausage made with Noni's Pepper Jelly and OMG!!! it was delicious.
Love this place. Being going there for years for my weekend fix of boudin, chicken cracking and stuff meats. They're the best.
Fast friendly customer service! They make you feel like family and don't mind answering questions or making recommendations. Their brisket is to die for!