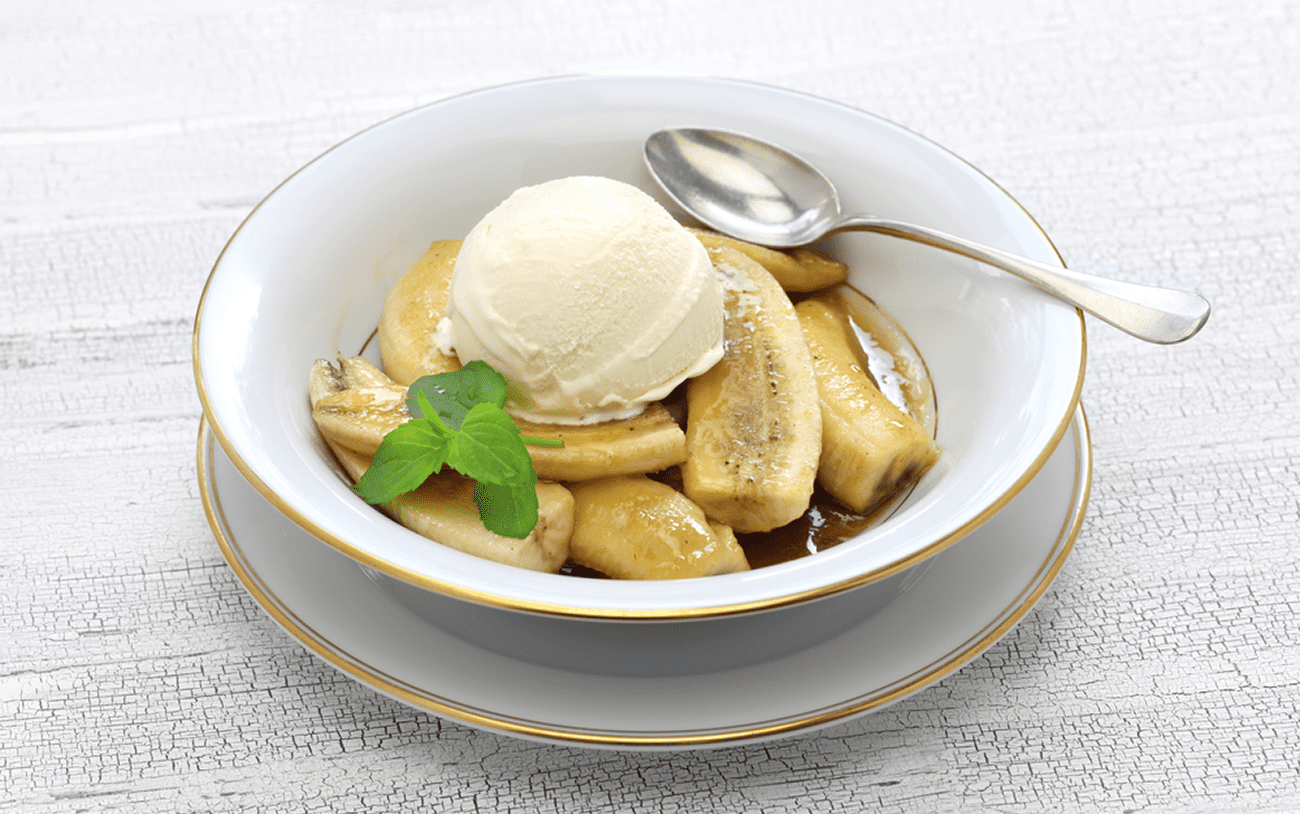 Bananas Foster is a New Orleans recipe that can be traced back to the 1950's. The owner of Brennan's Restaurant in New Orleans, a major port of entry of bananas, asked his chef of the time, Paul Blange, to include bananas in a new dessert.  They names the dessert after Mr. Brennan's friend, Richard Foster.
Bananas Foster
Prep Time:
5 minutes
Cook Time:
15 minutes
Total time:
20 minutes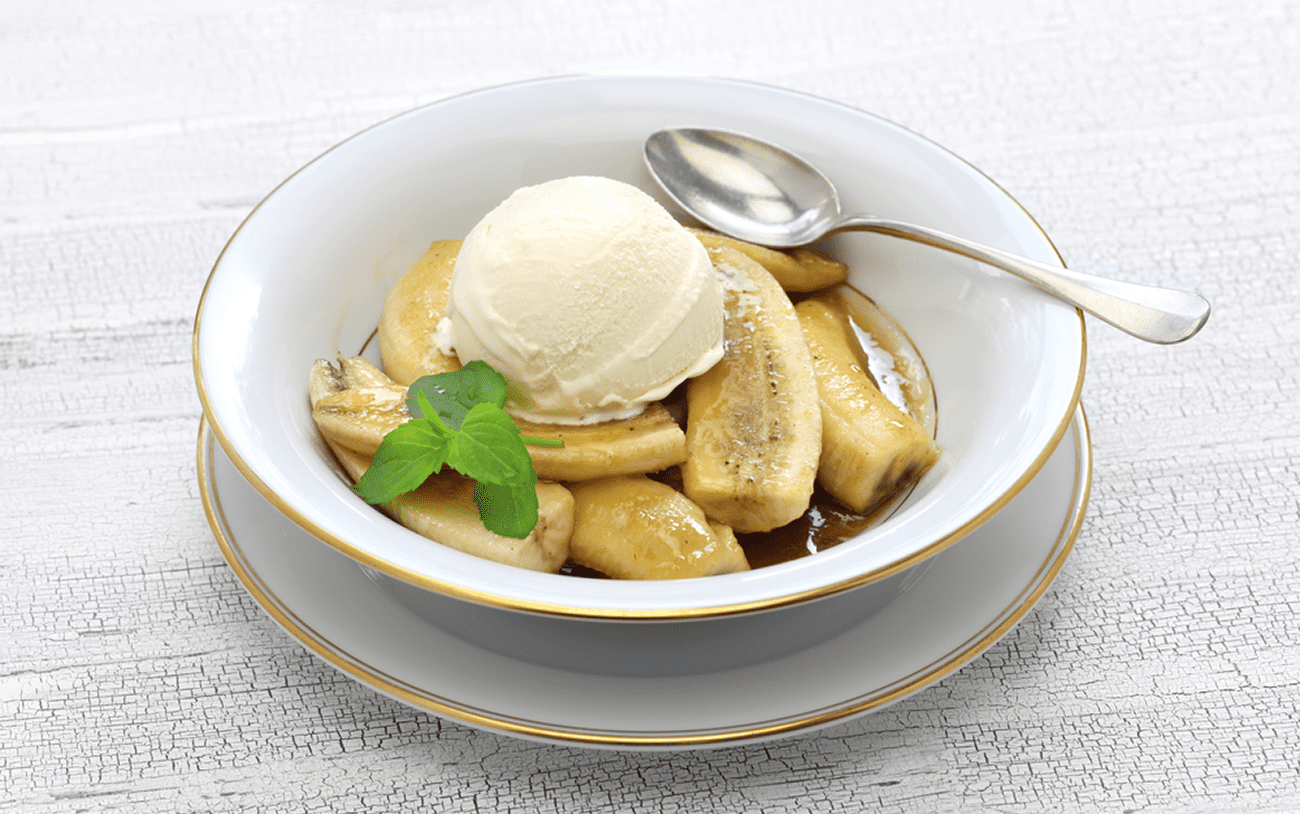 Ingredients
1/4 cup butter
2/3 cup dark brown sugar
3 1/2 tablespoons rum
1 1/2 teaspoons vanilla extract
1/2 teaspoon ground cinnamon
3 bananas, peeled and sliced lengthwise and crosswise
1/4 cup coarsely chopped walnuts
1 pint vanilla ice cream
Instructions
1.
Melt butter in a large deep pan.
2.
Stir in the rum, vanilla, and cinnamon.
3.
When it begins to bubble, add bananas and walnuts.
4.
Cook until the bananas are hot, approx 1-2 minutes.
5.
Serve immediately with ice cream.
Print